Click the slide show for 8 photos.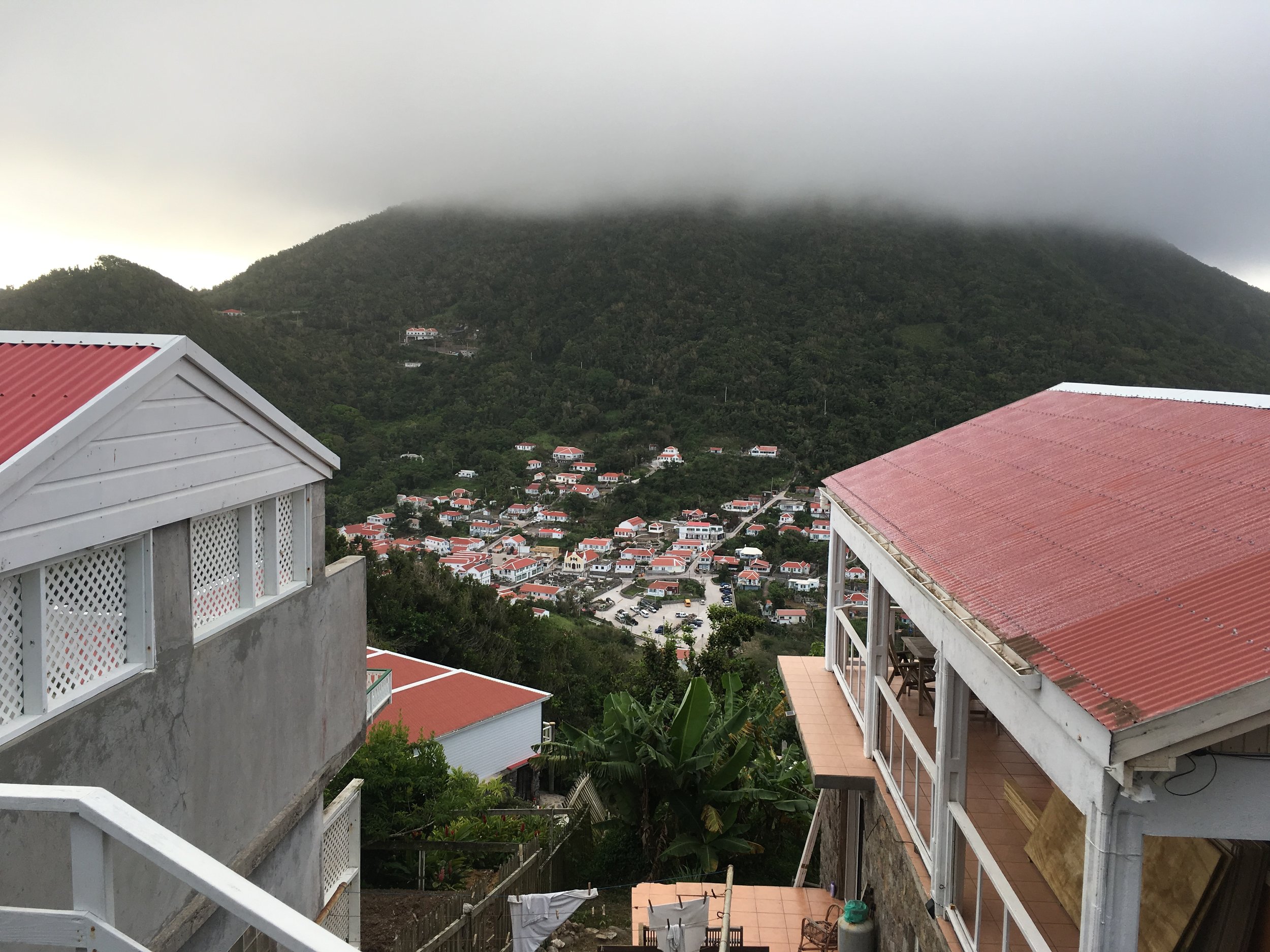 View of Windwardside from The Level, Mt. Scenery shrouded in clouds. This is the view Boone and Emily would have, coming down from El Momo.
Backyard cemeteries are a common sight.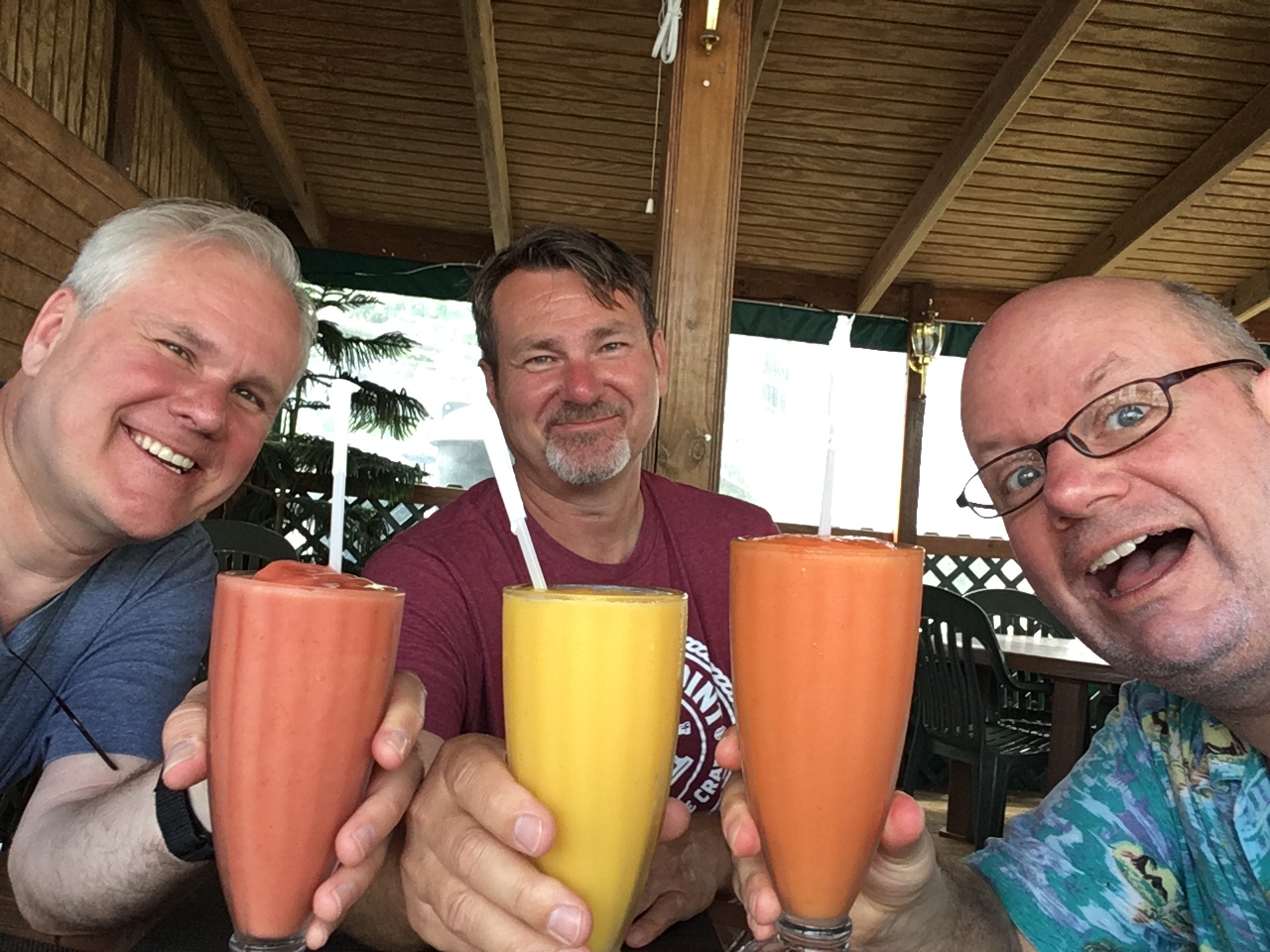 The Cleveland brothers join me for Saba Snack smoothies. Something three characters in my book do...
Wednesday is grocery day! That's when this ship comes to Fort Bay.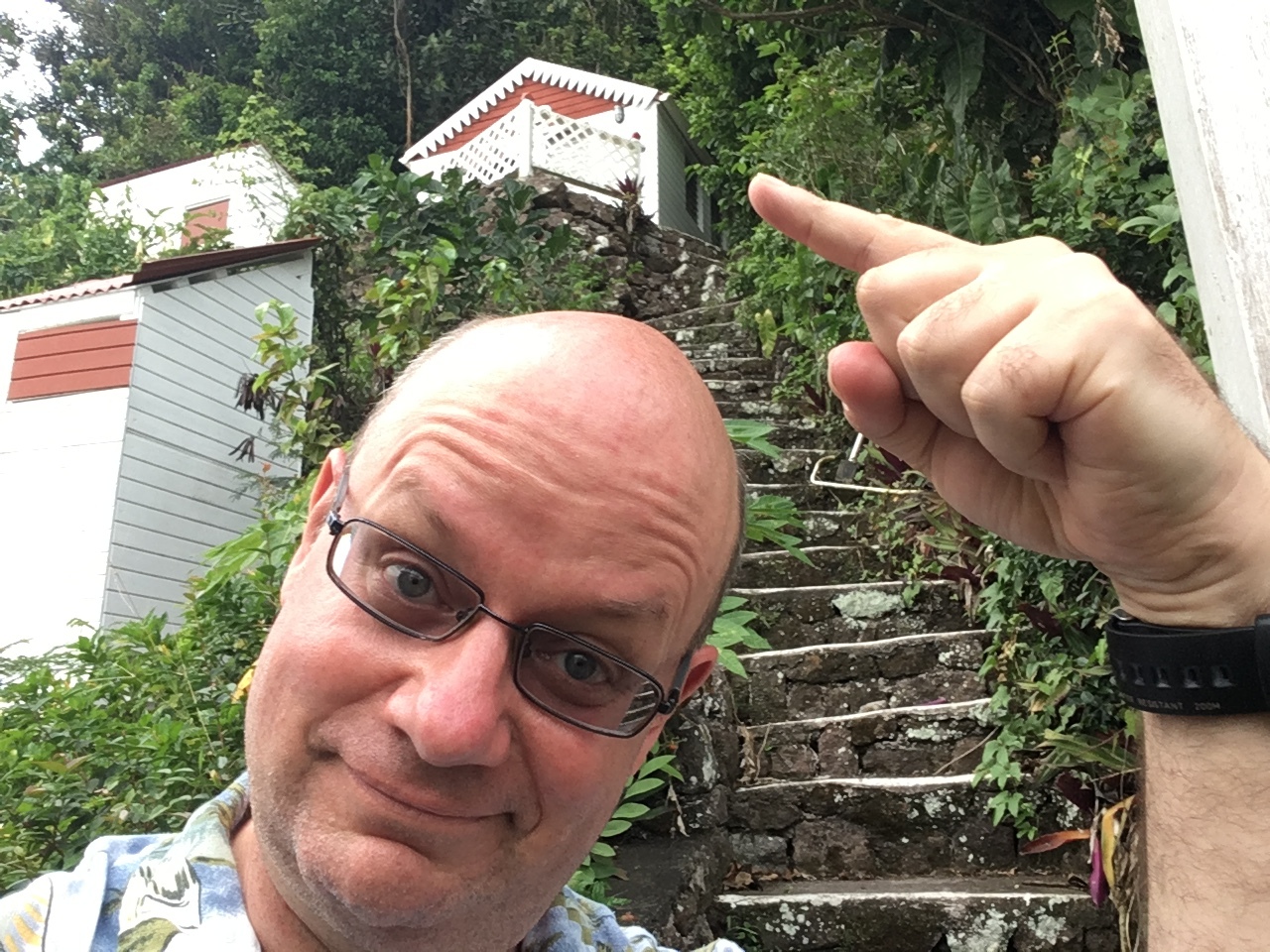 El Momo... that cottage up there? Iguana! I actually put Boone and Emily in another one.
Emily spots this mural... and remembers it at just the right time.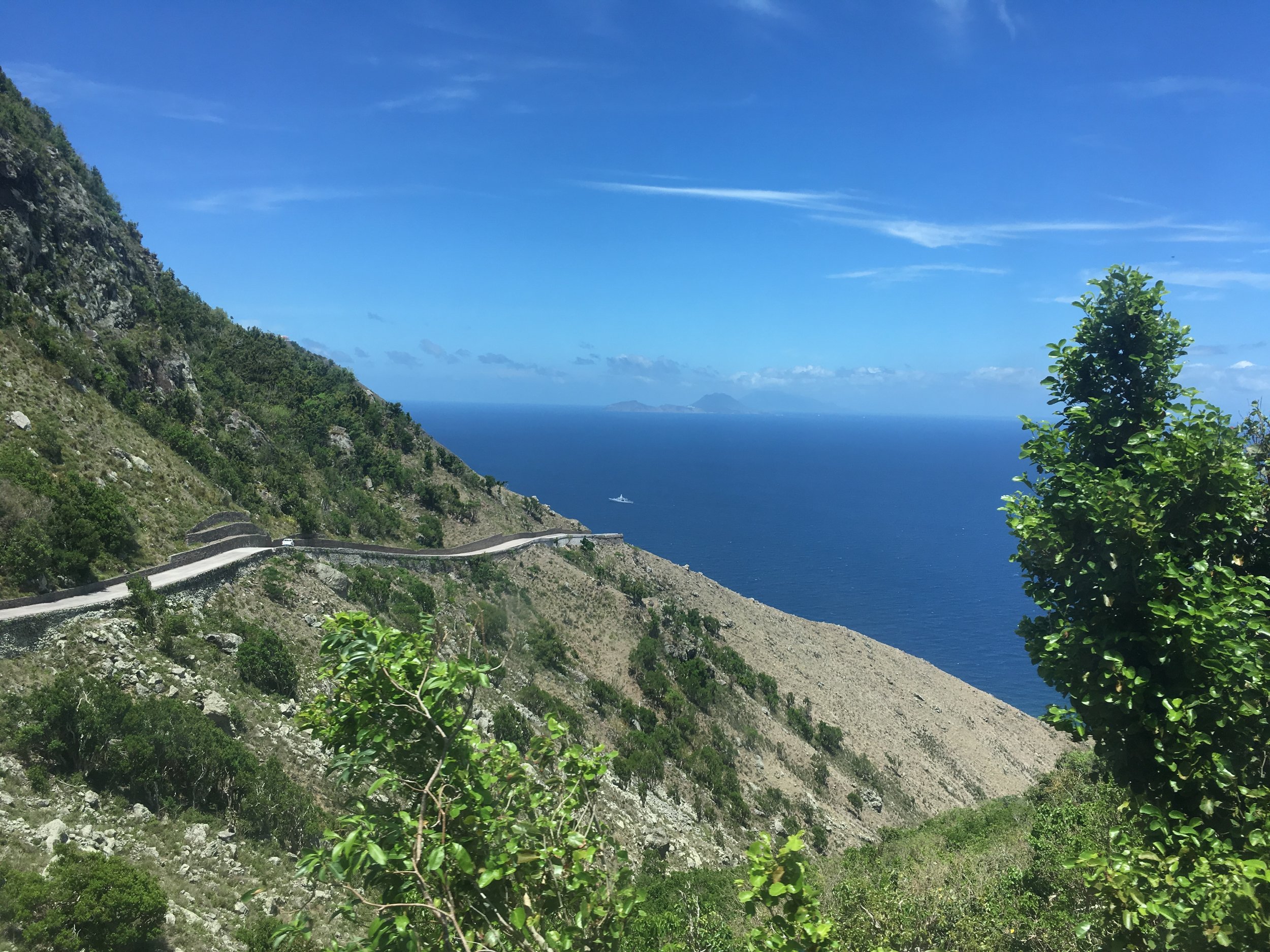 On the horizon is Statia! And if you squint below that, you can see a Dutch frigate.
Martini night at Scouts! The drink is passionfruit... the bartender in the background is the legendary Tricia.