It's been about a week since Deep Cut hit Amazon and Audible. I thought it might be fun to post some images from my 2018 trip to the Dutch island of Saba. You may recognize some of the locations! Our plane was delayed so we didn't arrive until late afternoon. This installment is just our arrival and evening out at the Tipsy Goat bar. Photos are in a slideshow, so just click to advance.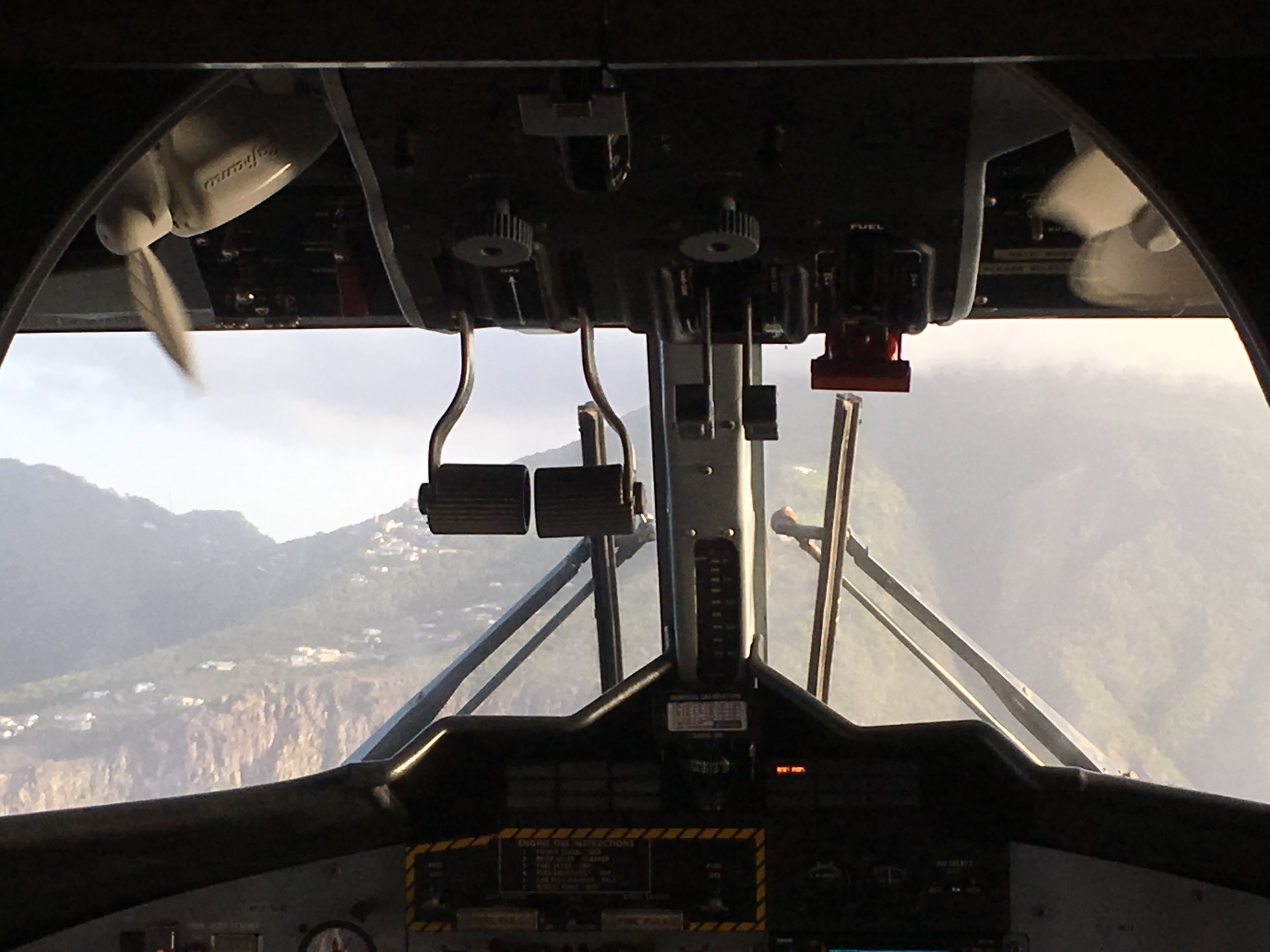 The Saba Landing, 30 seconds out.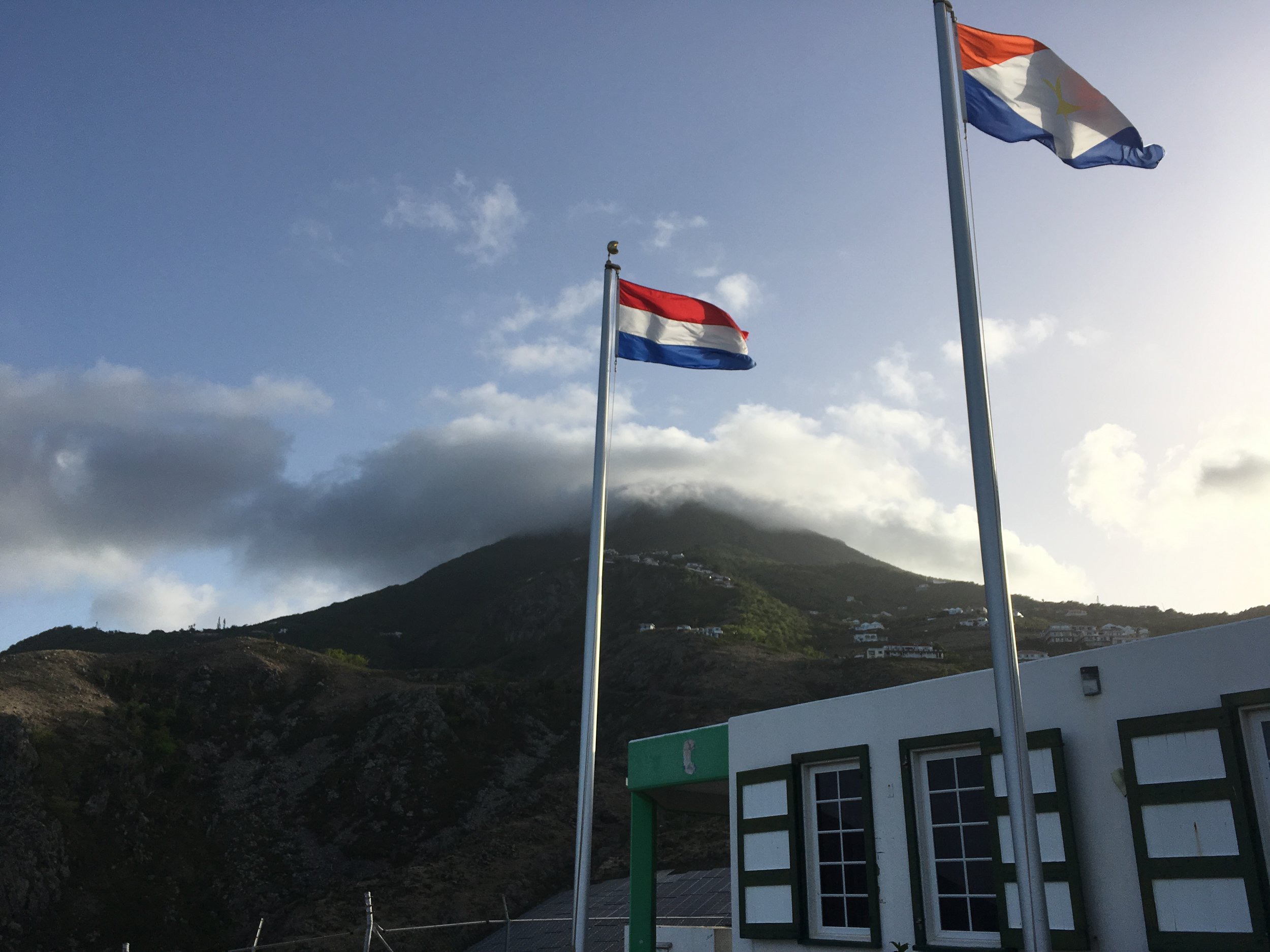 At the airport, looking up at Mount Scenery.
Our Winair Twin Otter S/TOL plane.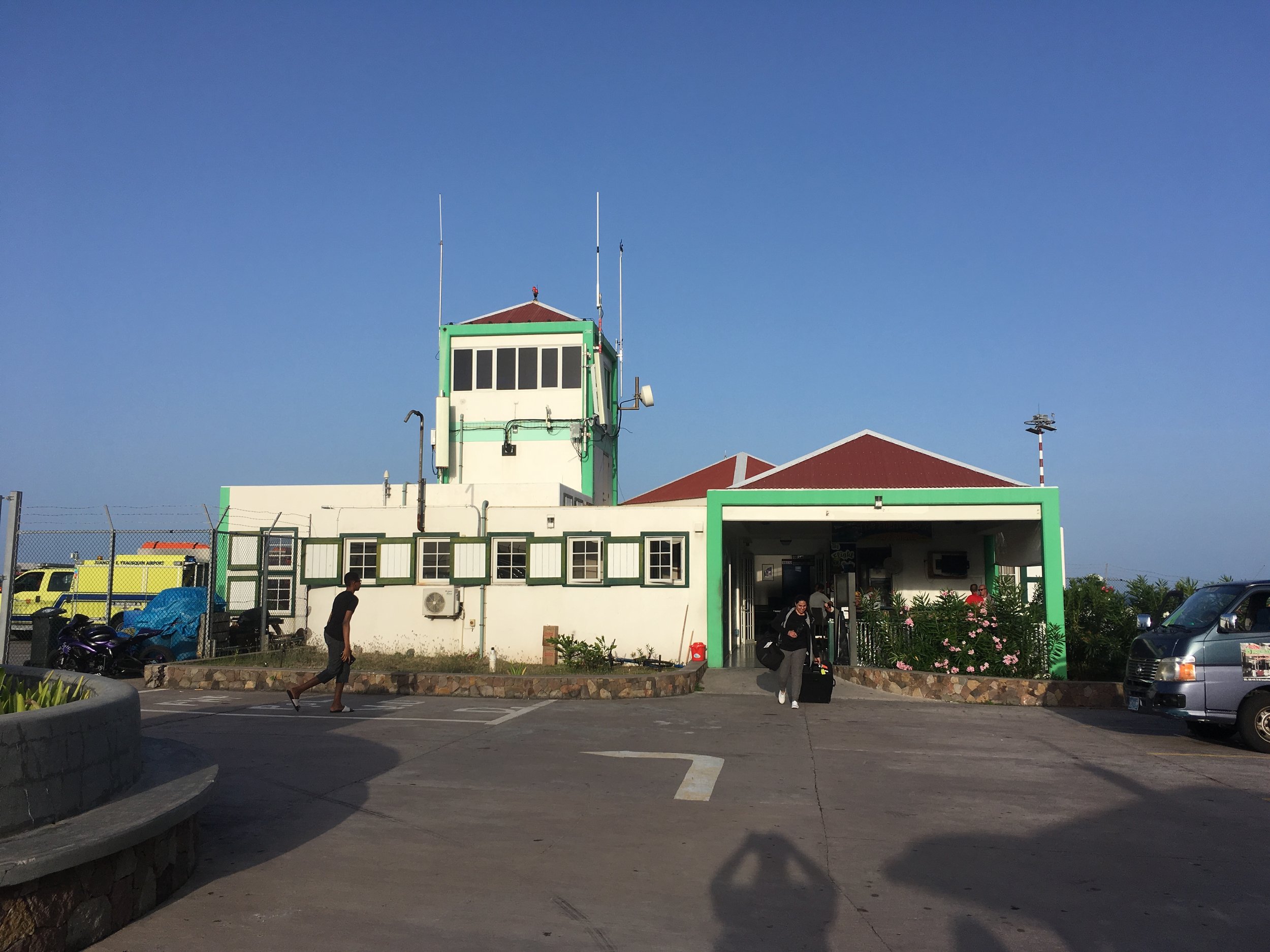 Juancho E. Yrausquin airport.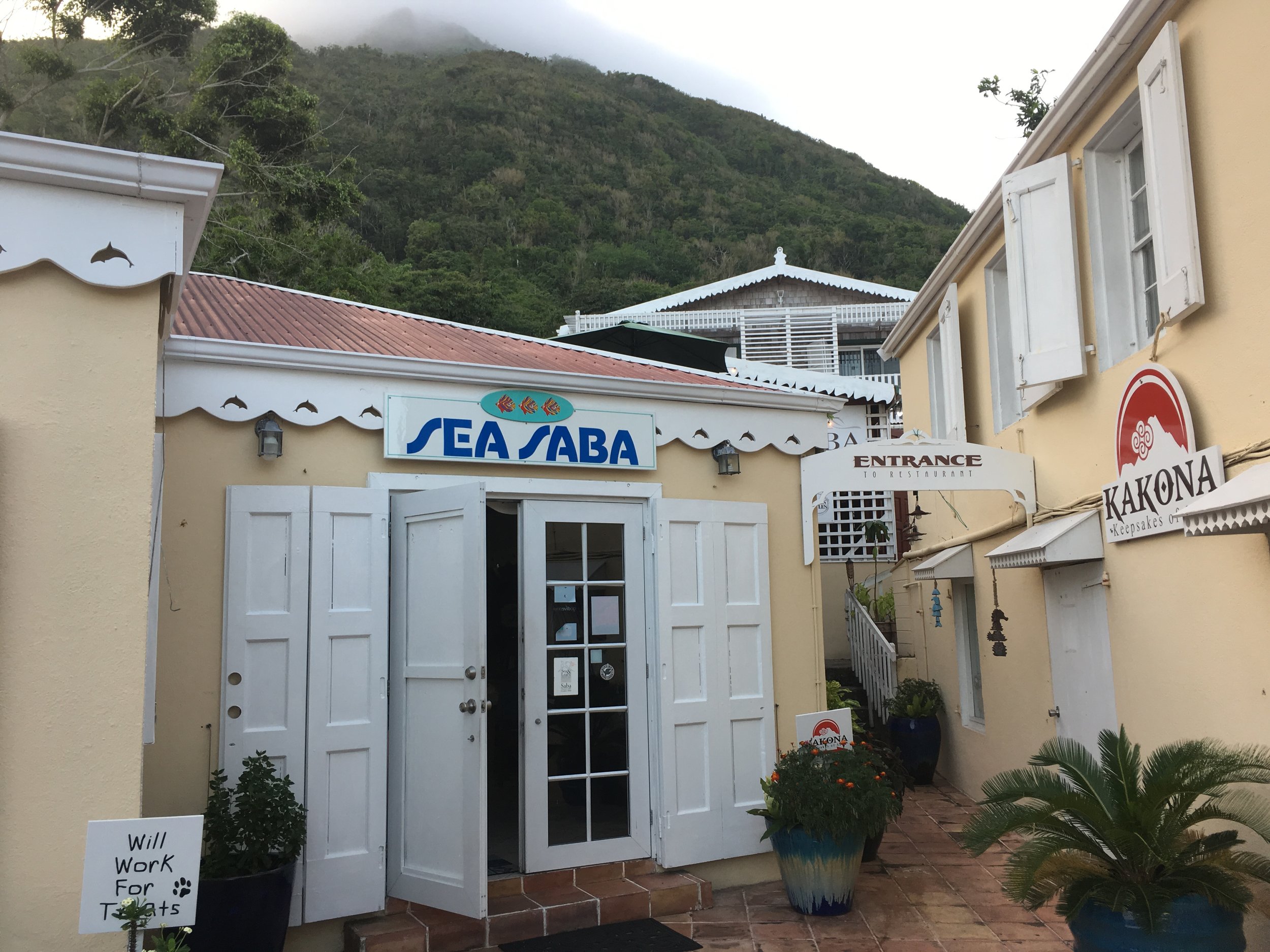 Sea Saba! My fave dive op. Guarded by Liberty the dog.
Heading to the hotel, looking back at Scenery.
Tipsy Goat bar at Juliana's... this place is a hoot! The slogan is cut off: "What happens here, we laugh about all week."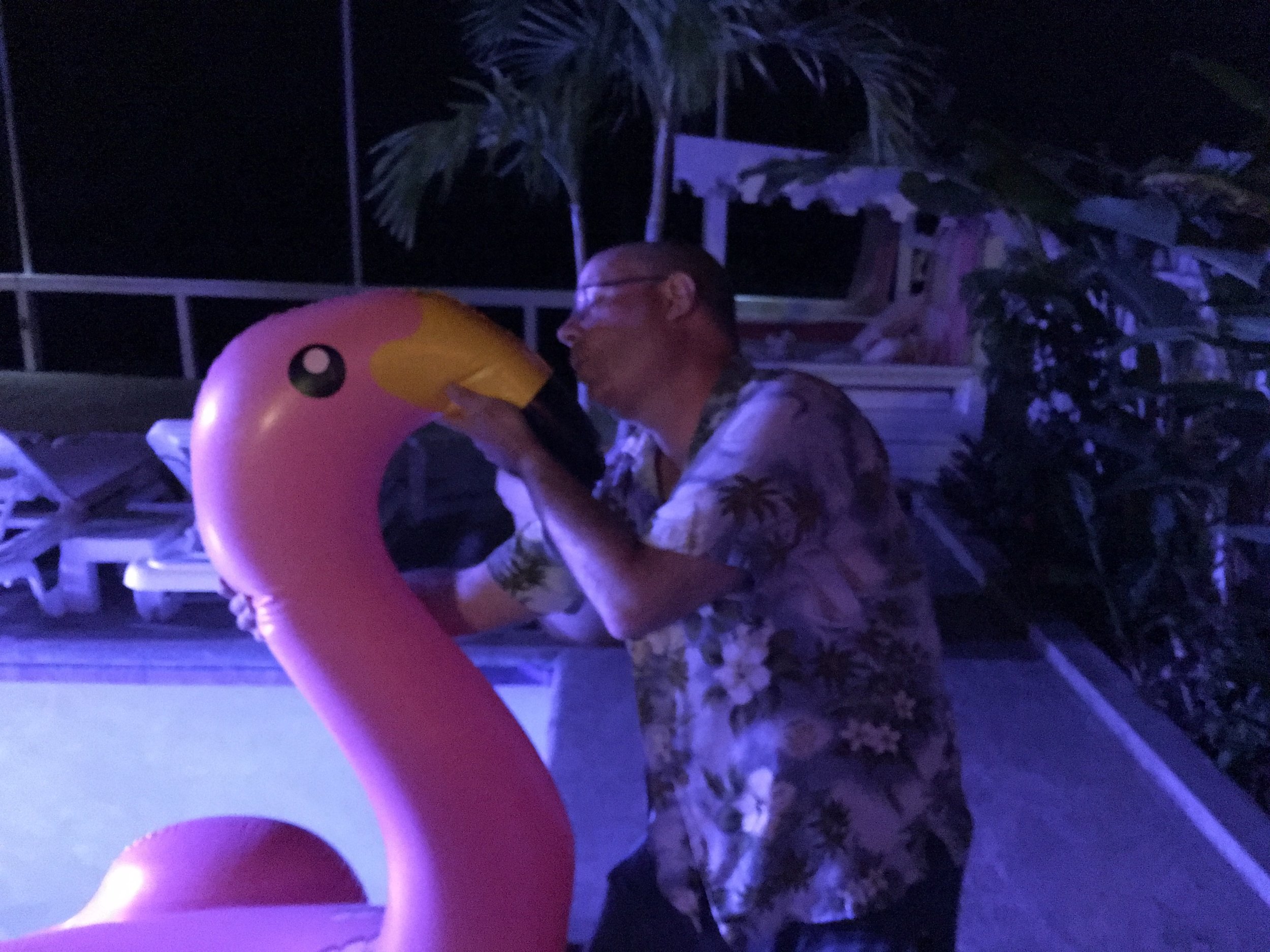 Flamingos are Bonaire's bird, so I figured I should pay my respects...
Staggering back to our cottage... we found this below the bar.